Come Together (Feat. Sweet Irene)
Haj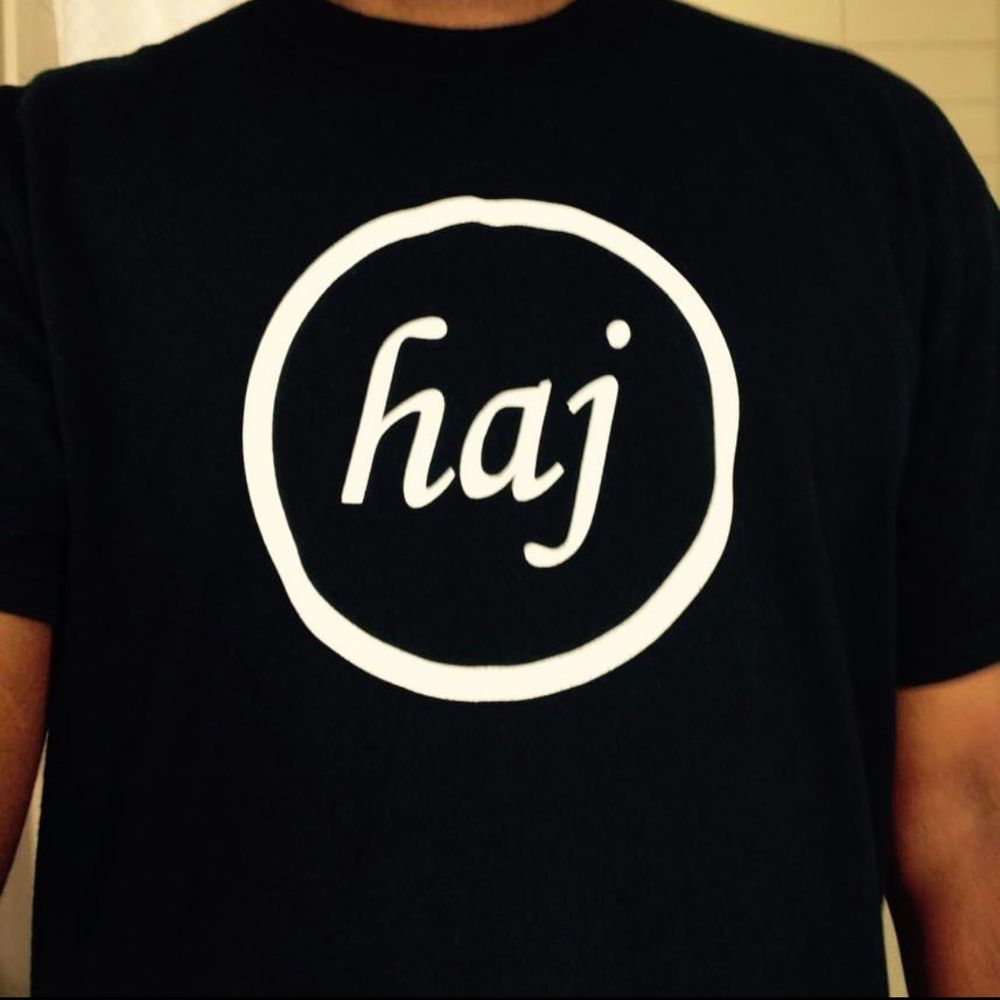 Thank you for your support, more great music is coming soon!!
Enter the amount you wish to donate
Mix hip-hop with jazz, soul and a touch of poetry and you have Charlotte N.C. native haj, a hip urban poet with a beat.

HIS NAME IS ANTHONY J. HAMILTON, BUT YOU CAN CALL HIM haj.

Born in Washington D.C., raised in Charlotte N.C.,  Anthony J. Hamilton always felt a love for music and a pull towards hip-hop.

"My younger brother was doing it before me, he was in college and would come home with his rhymes and spitting verses. I didn't take it serious until I actually started writing and recording."

A fan of acts like De La Soul, A Tribe Called Quest, Yasiin Bey(Mos Def), Common, Talib Kweli, Hieroglyphics and The Roots, his style is harder to categorize than others.

"Honestly, my style is my Hip Hop influences, the music that I grew up listening too and my life experiences".

He decided to pursue his passion and hit the studio, with the finished product, the experimental "Daily Meditations" was created.

"The title speaks for itself. It's full of things that I thought about on a daily basis during that period. I was going through a whole transition, a musical transition. It started out being something totally different. By the time we recorded the album, it turned into a way to the left jazz, avant garde type of vibe."

The project that followed, "outside myself" showcases a more mature Haj and more life experiences.

"People have certain abilities for certain reasons. When it comes to music, writing and recording, if you have that ability, maybe you have it for a reason. Maybe what you went though can help someone else or maybe they can relate to you based on something similar they may have gone through. We all go through the same things, just in different ways."

Songs like "Fast Food", "Can't Get Out the Game", "I Got Options" and "Situation" all showcase the growth of haj as an artist.

"To do this particular project, I had to use my current life experiences, but I had to step outside of me to deal with it. It's basically about stepping outside your comfort zone".
His latest single release is called "Take Flight" and his other singles include, "Nothing In This World" and "Rich, Quick, Slow".

Aside from recording, Haj has also worked  in the first installment of The Hunger Games, The Act, Reprisal, National Geographic: Genius Aretha and the forth coming film written and directed by Kevin Willmott, The 24th. Haj is also an avid writer a huge movie and music enthusiast.